Whew, this is gonna be a long one. I read 12 books in the month of October which is highly unusual for me. I raced through some books, trudged through others and threw in the towel on a few more.
As per usual, you won't find any plot synopsis from me. You can click the GoodReads links for those. Instead, you'll get my overall reactions and ratings. Here are my mini-reviews from lowest rated to highest for all the books I read in October:
The Girl on the Train by Paula Hawkins
My rating: 2 of 5 stars
I listened to The Girl on the Train as an audiobook and really appreciated the soft, distinct voices of the three narrators who read for Rachel, Megan and Anna. The story, however, left a lot to be desired. All of the characters were firmly obnoxious so I wasn't rooting for anyone in particular. Clearly, we're supposed to feel a kind of emotional tug of war for Rachel who's an unreliable narrator and struggling with addiction – but she has zero redeeming qualities. Also, she's kind of batshit insane and not in a deliciously evil Amy Dunne-kind of way. I only have so much patience for thrillers that drag you through the most contrived, eye-rolling drama – I ended up DNFing this and searched for spoilers. I'm giving myself partial credit after slogging through more than 70% of the book. If this is in your TBR, go ahead and swap this out with something by David Lehane or even Gillian Flynn. This one is just not that titillating or fun.
Snotgirl, Vol. 1: Green Hair Don't Care by Bryan Lee O'Malley
My rating: 2 of 5 stars
As a fan of Seconds and Scott Pilgrim, I was pretty sure I was going to enjoy Snotgirl.  But, this first volume left me perplexed. Is this comic supposed to be parody? A satire? Is it a murder mystery? It's truly hard to tell. Snotgirl doesn't really feature any charming, quirky characters that you might expect from an O'Malley book. And, quite honestly, not a lot seems to happen aside from the suspicious, maybe-murder of Cool Girl. Still, the art in this volume is seriously next-level gorgeous and worth a flip-through at your nearest bookstore.
Binti by Nnedi Okorafor
My rating: 3ish of 5 stars
Binti is a criminally short novella. Clocking in at just under 100 pages, this reads more like a book treatment or proposal that never got the green light. It's imaginative and different but is much too brief and unpolished. Still, there's a lot to like about the world of Binti – the rich culture of the Himba people, the university in the stars – I just wasn't given the chance to enjoy myself there.
Wonder Woman: Warbringer by Leigh Bardugo
My rating: 3ish of 5 stars
I really dislike half-star ratings and rarely give them because they feel super lame and technically, they don't exist on the GoodReads rating system. But Bardugo's take on DC's Wonder Woman had me really struggling between two and three stars. It's not badly written but it's also not very good. Bardugo had a lot of success putting together a charismatic, ensemble cast for Six of Crows (maybe the only YA book I've ever truly enjoyed) but her Wonder Woman team fell flat. Maybe it's because the cast of characters consisted of a group of conveniently wealthy, conveniently orphaned teenagers. Maybe it's because they all had the personalities of corrugated cardboard. Or maybe it's because I discovered I just don't want this version of Wonder Woman. Young, gullible, directionless, placed in improbable situations. As a Bardugo fan, it pains me to be so critical of her interpretation of this character (which is why I feel it didn't entirely deserve a 2-star rating) but when an entire chapter is designed to place Diana Prince in a wardrobe and makeup montage, it just feels like a big waste of time.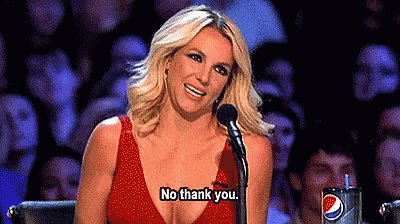 Patsy Walker, A.K.A. Hellcat!, Vol 1: Hooked On A Feline by Kate Leth
My rating: 4 of 5 stars
This volume of Patsy Walker is just straight-forward fun. The comic features a blend of traditional comic art and anime chibi elements which gives the characters the opportunity to demonstrate sarcasm, exasperation and other emotions without actually having to over-explain with dialogue. Amazon's Panel View for the Kindle is especially handy for a volume like this where visual punchlines or reactions can't be spoiled by scanning ahead. The story is light and simple but makes for a great palette cleanser in between darker, harder reads.
Lady Killers: Deadly Women Throughout History by Tori Telfer
My rating: 4 of 5 stars
In Lady Killers, Telfer takes a big task (distilling the history of female serial killers into bite-sized chapters) and makes it super accessible. Some of these notorious women I've heard about, others were new and shocking. This is one of those books that will have you pausing every 15 minutes to conduct a Wikipedia search. Telfer gives you just enough information about these women to paint a pretty clear picture but not so much that leaves you drowning in details. Although most of the figures in this book resort to poisoning as their modus operandi, there's a still a lot to ponder in terms of motive and intent. Are these women merely a product of the times and their situations? Perfect fodder for book club discussions.
Saga, Vol. 5 by Brian K. Vaughan
My rating: 4 of 5 stars
As I progress through this series, it gets harder and harder to give mini-reviews without revealing key plot points. This graphic series continues to delight, shock and surprise me with the story-telling risks it takes and the incredible artwork. In this volume, the full-page panel featuring Yuma took my breath away and made me chuckle. This series is just brilliant and if you're not on the bandwagon yet: why not?
Against Football: One Fan's Reluctant Manifesto by Steve Almond
My rating: 4 of 5 stars
It's football season in the United States which means the majority of Americans collectively lose their minds over their favorite players and teams. Football is such a big deal that it always seems to worm it's way into nearly every aspect of daily life. Can you tell I'm not a fan? This book pretty much reaffirmed my long held position of how professional football (and pro sports in general, for that matter) are just wildly corrupt, for-profit, modern-day gladiator games governed by a disproportionate amount of wealthy, white male owners with zero moral backbones. Obviously, I enjoyed this book. I think it raises important ethical questions for players, fans and critics alike – plus it made me feel incredibly smug and superior by validating all my major complaints. (Sidenote: To be fair, I do intend on reading books in defense of football like: Why Football Matters: My Education in the Game)
Stay with Me by Ayobami Adebayo
My rating: 4 of 5 stars
This short book packs a helluva punch. There hasn't been a book in recent memory that has elicited so many audible gasps or exclamations of surprise from me. The hype for this book is well-deserved and explains why book reviewers say very little to preserve the twists and turns. Still, it wasn't entirely perfect. I had a really hard time reconciling Yejide's actions throughout the novel with the end of the book, which felt abrupt, cold and confusing to me.
Best. State. Ever.: A Florida Man Defends His Homeland by Dave Barry
My rating: 4 of 5 stars
As a Florida resident for more than two decades, I consider myself an unofficial Floridian. I wasn't born here but I've seen Central Florida grow from orange groves and trailer parks to a thriving, often underestimated destination for serious foodies and cultural tourists alike. Barry's book is like one big collection of tongue-in-cheek dad jokes. It's a humorist's love letter to the weirdest state in the union. Some of his one-liners are cringe-inducing because of their sheer corniness but most of his observations are typically spot on and hilarious. Barry goes on a tour of some of the weirder parts of Florida, most spots I've heard but would rather pretend they don't exist. I think every Floridian should read this book – you'll spend the whole time nodding and chuckling in agreement.
My Brother's Husband, Volume 1 by Gengoroh Tagame
My rating: 5 of 5 stars
I'm not much of a manga reader, I admit I find most of them melodramatic and silly. With My Brother's Husband, I don't think I've ever encountered a manga that had me feeling so many conflicting emotions. I consider myself to be a pretty progressive thinker and devoted to diversity but this book made me self-reflect on the ways we (often unfairly) make assumptions about people. I'll give just one vague example that isn't even related to the main story line: in the book, I made the same assumption that Mike does about Yaichi being a single Dad. When the real family dynamic is revealed, I chastised myself for jumping to conclusions for really no good reason.
For the uninitiated, this can definitely feel like an out-of-the-box choice for the TBR pile. The manga format can be hard to read, a basic understanding of Japanese culture and hospitality is necessary for context, and the author's background as a primarily gay BDSM erotic manga artist might give one pause – but this is so worth a try.
Surpassing Certainty: What My Twenties Taught Me by Janet Mock
My rating: 5 of 5 stars
I was thrilled when I received this book as part of my Noir Reads subscription box. I knew very little of Janet Mock aside from her work as a transgender rights activist – so I found her memoir absolutely fascinating. I haven't read her first book Redefining Realness which focuses more on her transition into womanhood. I had zero expectations going into her second book. Reading Mock is like living vicariously through the experiences of one of your fearless girlfriends who is always doing something new and exciting. I loved her unique perspectives on working in the sex industry during college, leaving her life in Hawaii behind, loving and losing a first great love and pursuing a career in writing and fashion.
That's it! I'll share my DNF's for the month in a separate post. Have you read any of the books above? Share your thoughts in the comments below! Or hit me up on social media to chat. And, as always you can see my profile and other ratings on Goodreads.com.